We all grow better in relationships. Our LifeGroups provide a small group environment where you can connect with other people, build friendships around God's Word, grow in your faith, and discover new ways to serve others.
Most groups meet Sunday mornings on campus at 9:00 or 10:30 a.m. When you arrive, our Guest Experience staff will help you find the LifeGroup that's just right for you. We also offer on campus and off campus weeknight groups.
If you don't currently attend a LifeGroup, but would like to connect to a group, please email Layne Hartz at layne@greenhillchurch.com and she will connect you with a great group!
We also encourage new groups on campus or off campus. So when you're ready to think about hosting a group, contact Layne Hartz.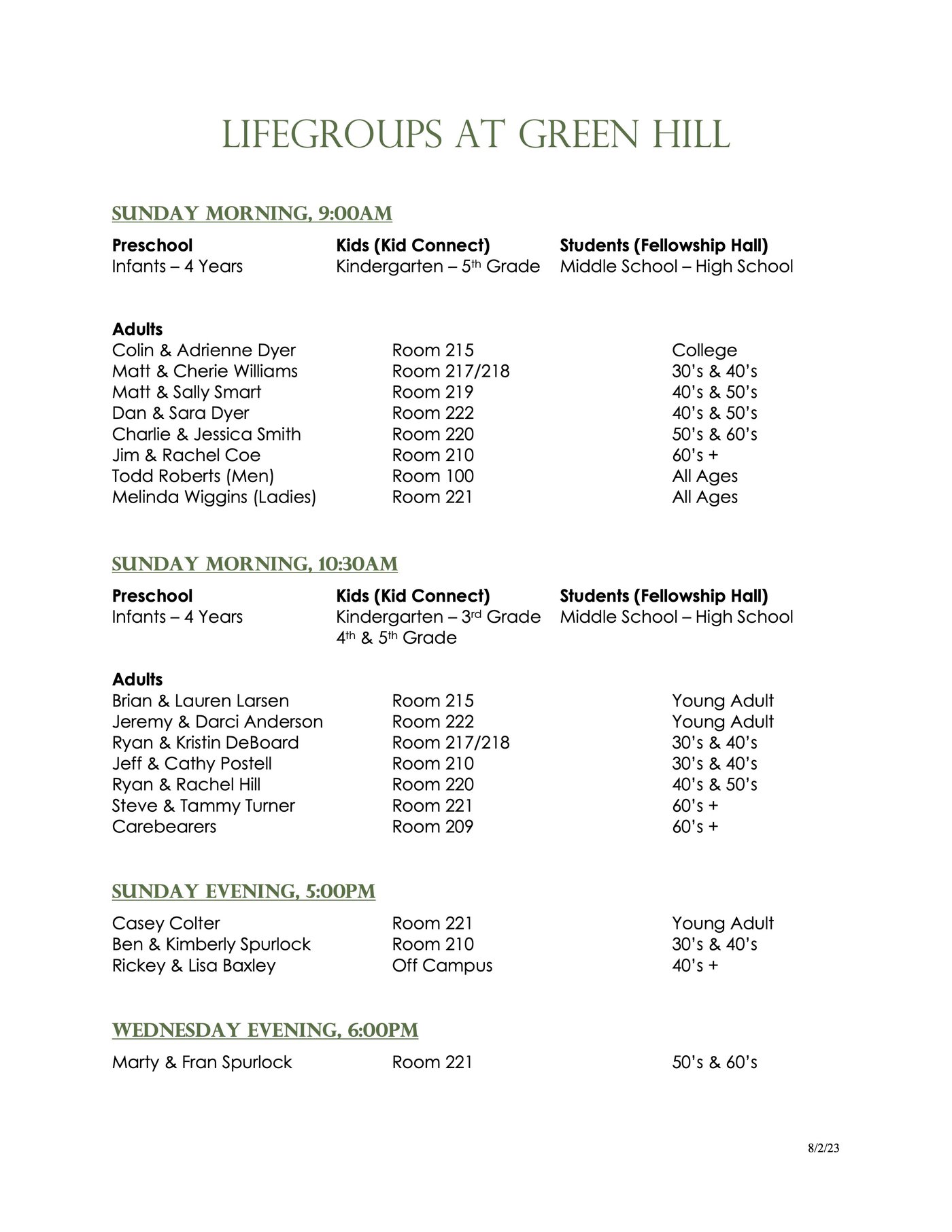 Got questions?
Use the contact us button below to get in touch with a real person to connect with you with good information.