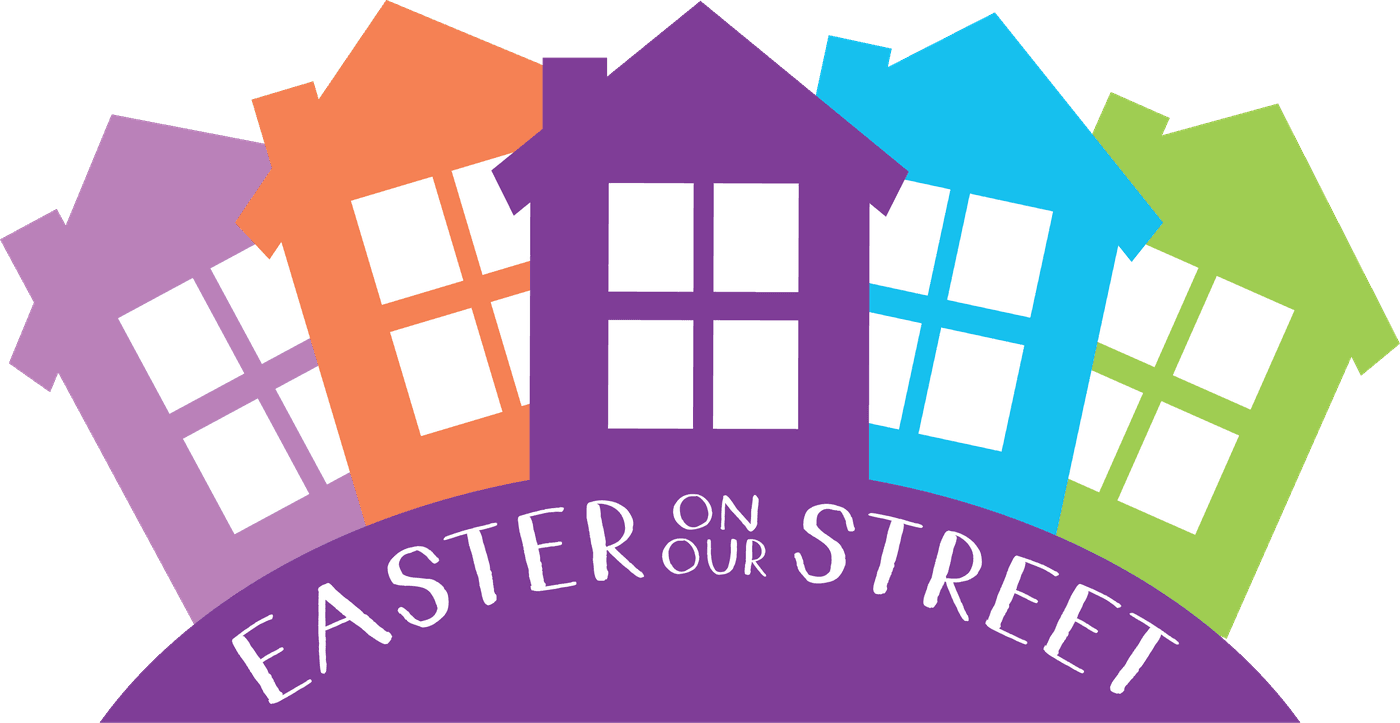 Easter on Our Street is an Easter egg hunt hosted by some of your neighbors. In addition to the egg hunt, there will be lots of fun activities for your family including games, crafts, stories, food, and prizes. Adults will have the opportunity to visit with friends and meet some neighbors you may not know yet.
Click on the registration button below to find a location near you!
Frequently Asked Questions
Who is hosting?
One of your neighbors! You may have received a door hanger with the name and address of the egg hunt host. You can also find the name and address of the host in your neighborhood by clicking on the RSVP link above.
Who is coming?
All families in your neighborhood are invited.
What ages can participate in the egg hunt?
Toddlers through 5th grade can hunt eggs. Children may be divided by age.
When is it?
Your door hanger will have the date and time for the egg hunt in your neighborhood or you can find that info by clicking the RSVP link above.
How long will it last?
The festivities will last 1 – 1.5 hrs.
Do I have to RSVP?
Yes! It will help your hosts to be better prepared if they know how many are coming and what ages to expect.
What do I bring?
Each child will want to bring a basket or bag to collect their eggs in. Adults may want to bring a chair.
Can I drop my child off?
No, all children need to be accompanied by an adult. (And we hope you'll enjoy some time with your neighbors too!)
What if it rains?
Hosts may reschedule if weather prohibits having the egg hunt on the scheduled date and time. The host will be able to update you via text or email if you RSVP.