Green Hill Church is making extra room for you and your family with a NEW Worship and LifeGroup hour. Each Sunday morning, you can worship at 9:00 am or 10:30 am. In addition, we have a place for everyone to connect with others through LifeGroups offered at various times.
We believe every person and every generation matters. You will find Green Hill Church is a place you can discover a meaningful relationship with God, experience a joy-filled family environment, and invest your life in others and our community. YOU BELONG HERE.
WE HAVE A LOT GOING ON FOR YOU AT GHC! PLEASE TAKE A LOOK BELOW TO SEE SOME IMPORTANT UPCOMING EVENTS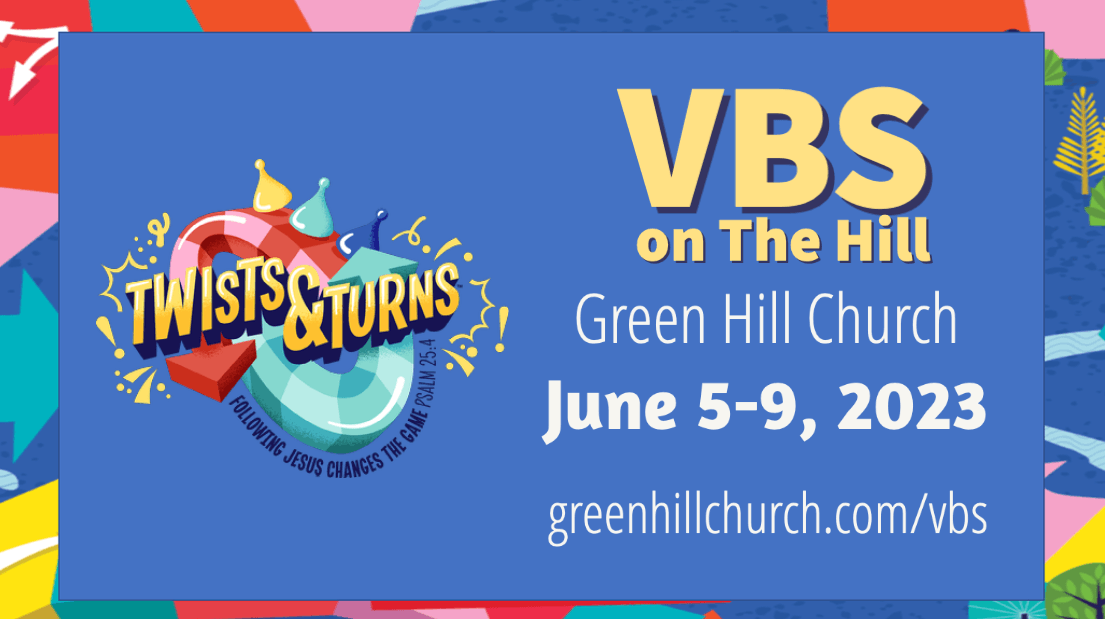 June 5-9
9:00 am-12:30 pm
Spin the spinner, beat the clock, skip ahead, level up, and play to win! You'll need to bring your A-game for this VBS. Twists & Turns is a fantastical celebration of games of all kinds. From classic tabletop games to video games and more, kids will play their way through VBS while learning that Jesus guides them through all the twists and turns of their lives. They'll find that even when they mess up it's never "game over." Registration opens Easter Sunday!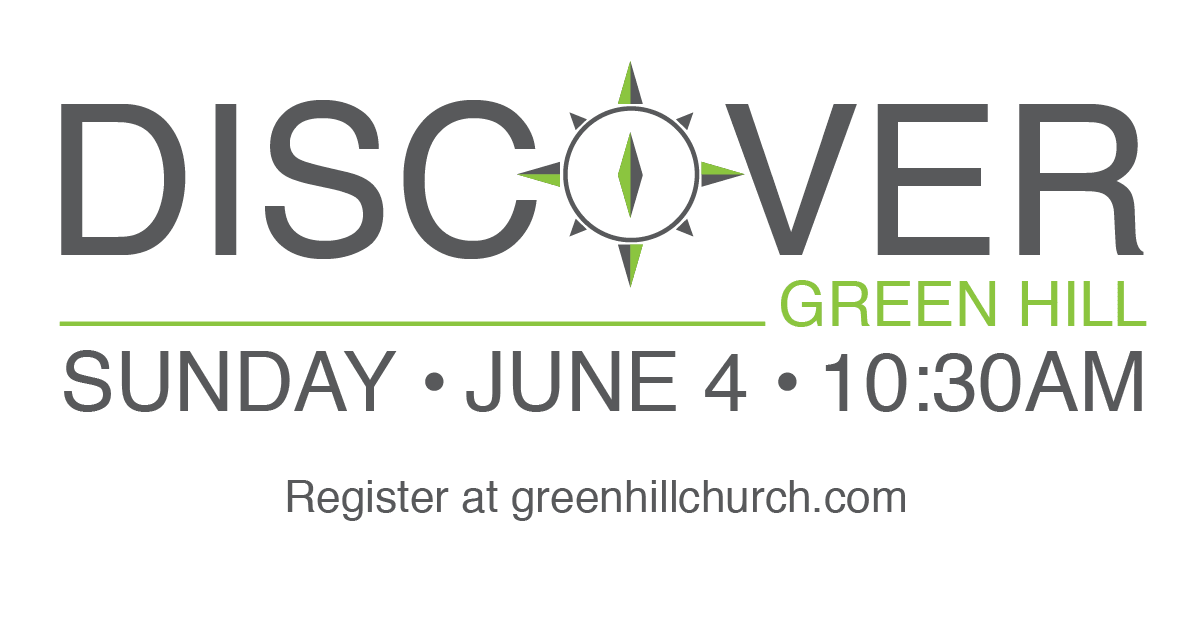 Every great relationship is built on commitment. So meaningful membership is important at Green Hill. So we ask everyone interested in joining to attend Discover Green Hill held several times each year on Sundays at 10:30 am. These 50 minutes include a light breakfast, new friends, and essential information to help you consider your next step with us.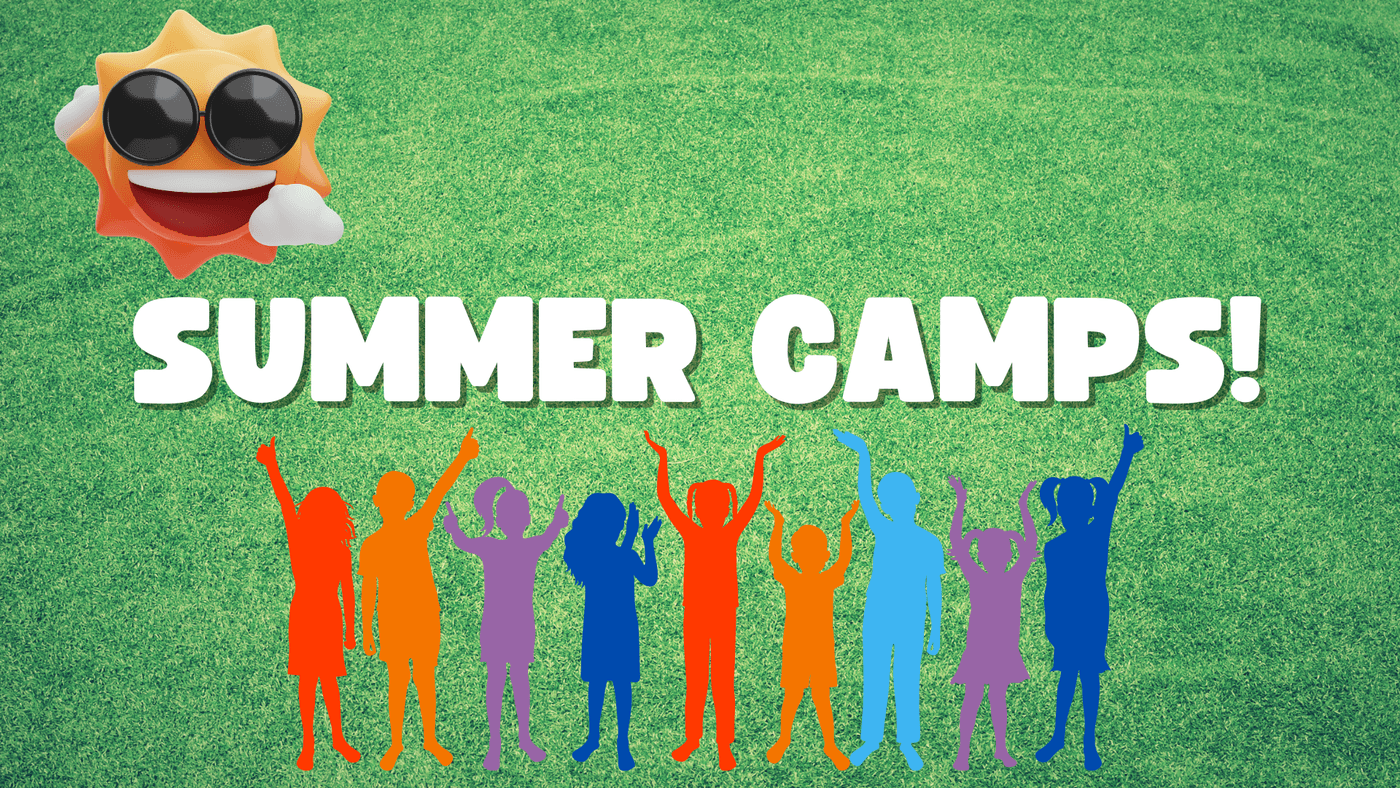 Our Soccer Camp is June 12-14 from 4-7 pm and cost $25.
This is for kids in K-5th grades.
What to Bring: Water Bottle & Athletic Shoes. Cleats and shinguards are welcome if you already have them, but they are not required in order to participate in camp.
What to Expect: Each day of camp will include 4 sessions focusing on different technical and tactical aspects of soccer. There will be water breaks between each session and given as needed. Tents and water bins will be set up to keep players cool during camp. Players will also have a snack and devotion time each night.
What Else?: Families will sign their players in at the registration table and receive the player's name tag and a coordinating pick up tag. This tag must be presented at the end of camp each night for the player to be released. There will be snacks and drinks available to families that would like to stay and watch camp as well as water toys, outdoor toys, and playgrounds for siblings. Families are welcome to bring blankets and/or lawn chairs.
Families are also invited to the church cookout Wednesday, June 14th from 6-7:30 p.m.
Our Art Camp is June 12-14 from 1-3 pm and cost $25.
This is for kids in 2nd-5th grades.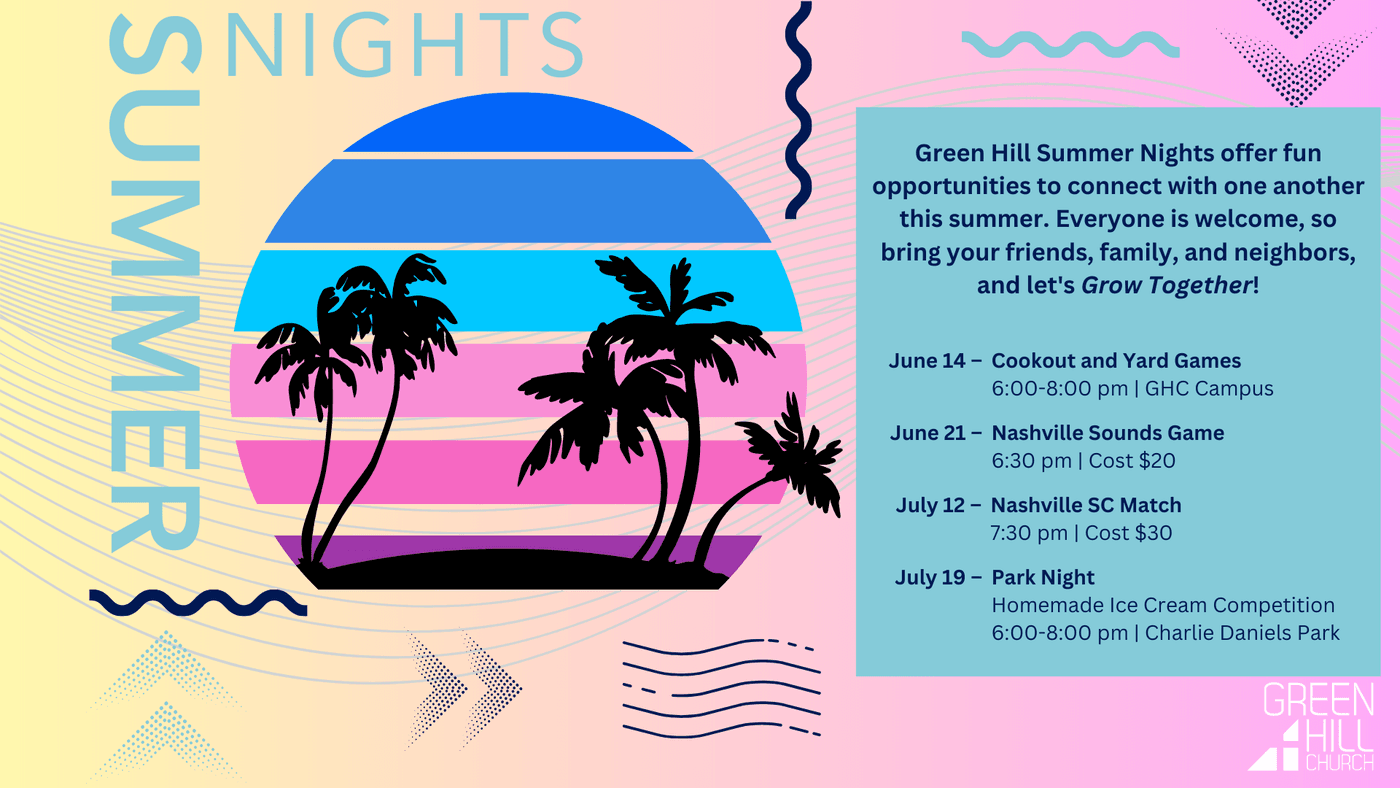 Learn more about the heart of green hill church