Green Hill Church is making extra room for you and your family with Worship and LifeGroups each hour. Each Sunday morning, you can worship at 9:00 am or 10:30 am. In addition, we have a place for everyone to connect with others through LifeGroups offered at various times.
We believe every person and every generation matters. You will find Green Hill Church is a place you can discover a meaningful relationship with God, experience a joy-filled family environment, and invest your life in others and our community. YOU BELONG HERE.
WE HAVE A LOT GOING ON FOR YOU AT GHC! PLEASE TAKE A LOOK BELOW TO SEE SOME IMPORTANT UPCOMING EVENTS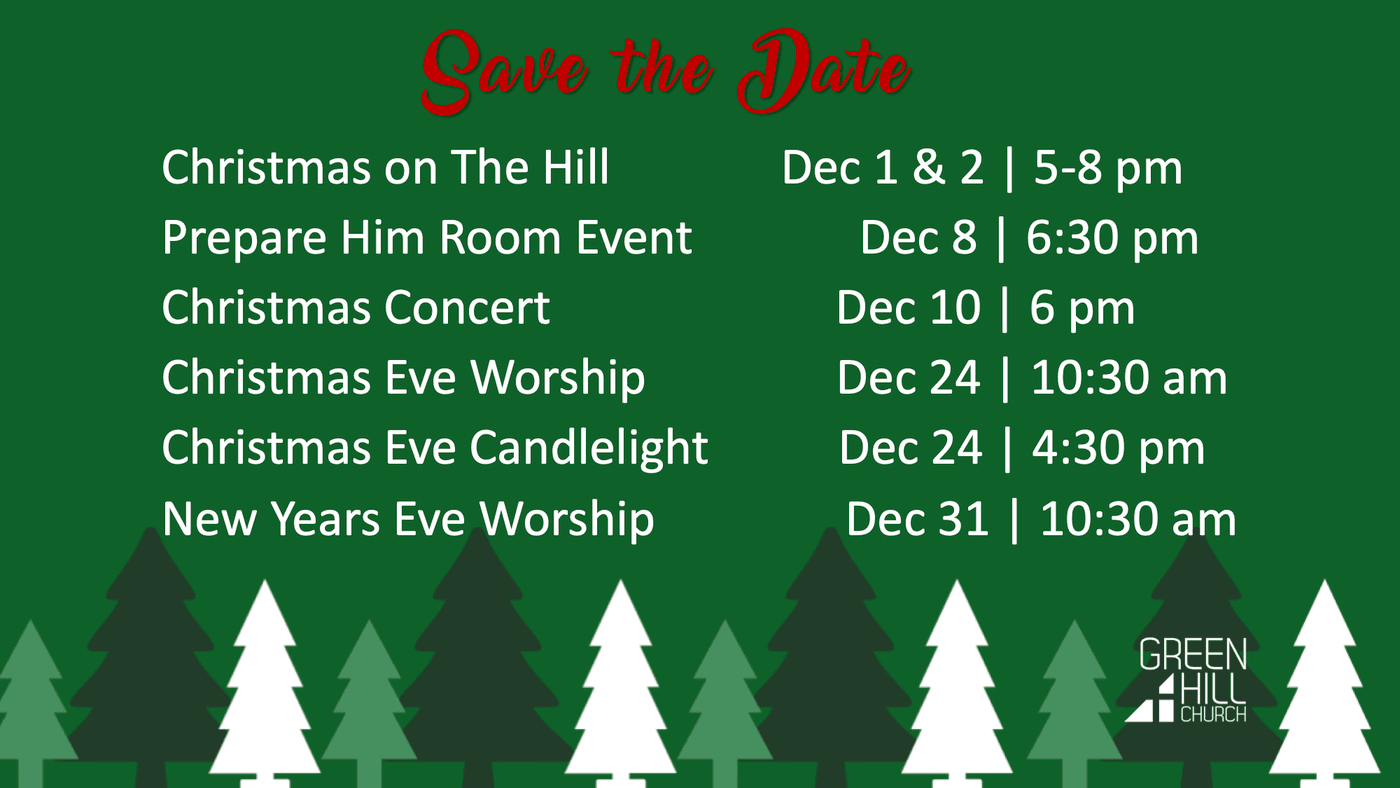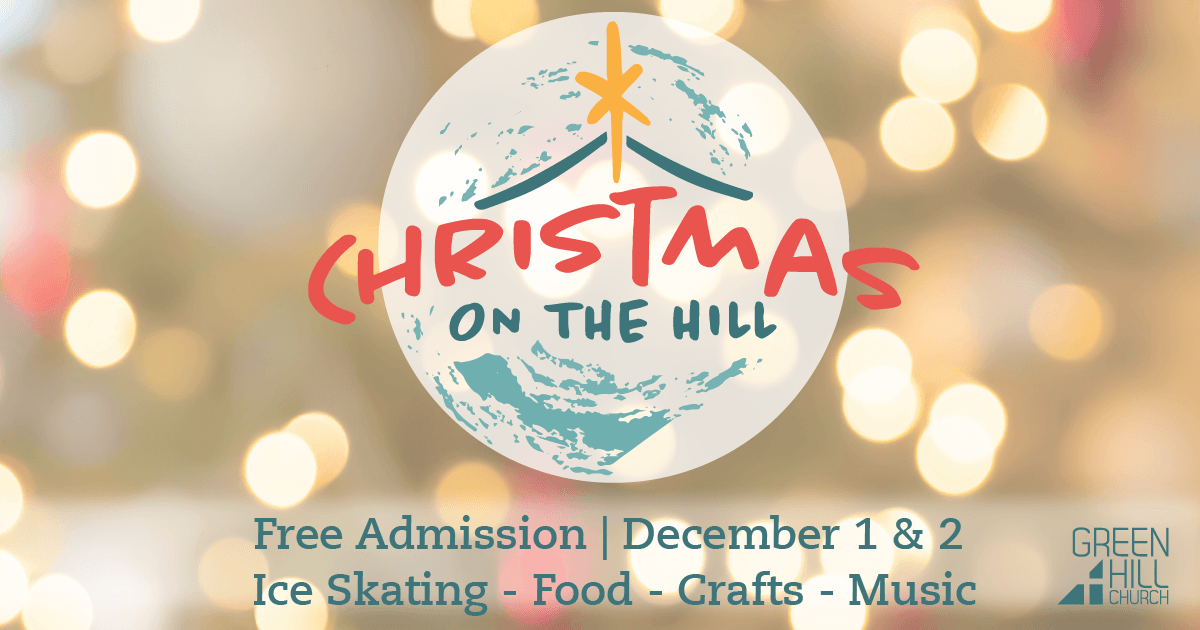 Christmas on the Hill is here! This is a great time for the whole family!
There will be ice skating, crafts, fire pits, food, and more all for FREE!
Join us for a weekend of fun at Christmas on the Hill.
Friday, December 1st: 5pm-8pm
Saturday, December 2nd: 5pm-8pm
Tickets are free, but you do need a ticket to enter.
Click below to get your ticket.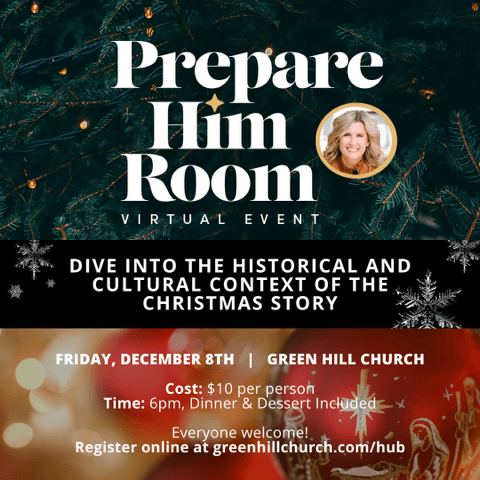 Join us as we celebrate the birth of our Savior and embrace the true meaning of Christmas. Biblical culturalist Kristi McLelland will show us that the Christmas story is better than we've ever known as we dive into its historical and cultural context.
When: December 8th
Time: Doors open at 6pm, Livestream begins at 6:30pm
Cost: $10/person.
Marriage Retreat January 4-6, 2024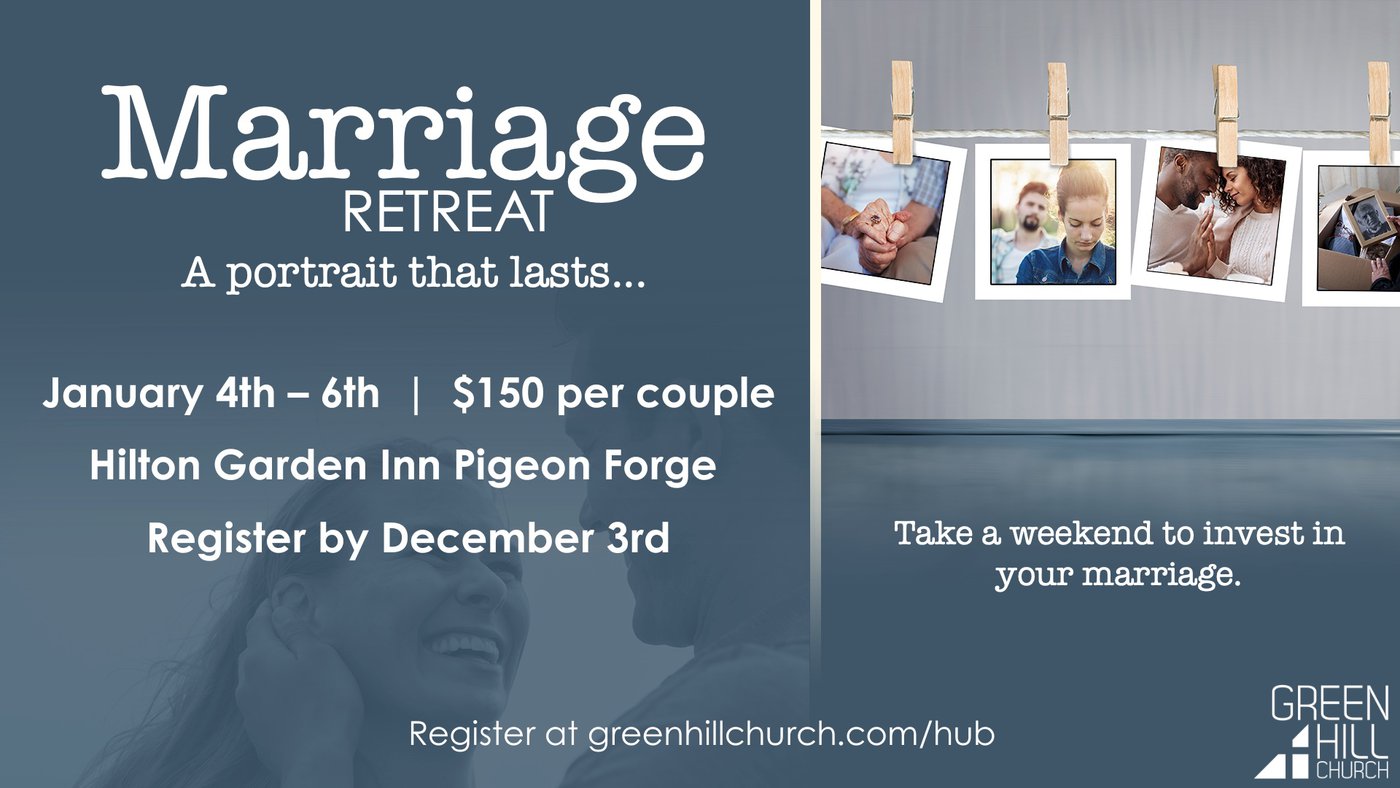 Invest in your marriage at the Green Hill Church Marriage Retreat! Join us January 4-6, 2024 at the Hilton Garden Inn in Pigeon Forge for a weekend of reconnecting, growth, and focusing on each other.
The retreat begins Thursday, January 4, at 9:00 p.m. and concludes Saturday at noon. The cost is $150 per couple which includes your room for two nights and breakfast each day.
Through the 6 sessions, you will laugh and learn practical tools to grow your marriage. The retreat also includes time for you to plan a special date night on Friday so you can enjoy some one-on-one time with your spouse.
Space is limited, so be sure to register early! Deadline to register is December 3.
Learn more about the heart of green hill church