Welcome to Green Hill Church Men's Ministry! Whether you are exploring the opportunities, are a newcomer to Green Hill Church, or have been a member of Green Hill Church, we look to offer you the ability to connect with men as we encourage each other. We hope to grow spiritual leaders who will make a positive Gospel impact at home, at church, at work, and in the community! We welcome you to explore the three questions in the boxes shown!
upcoming events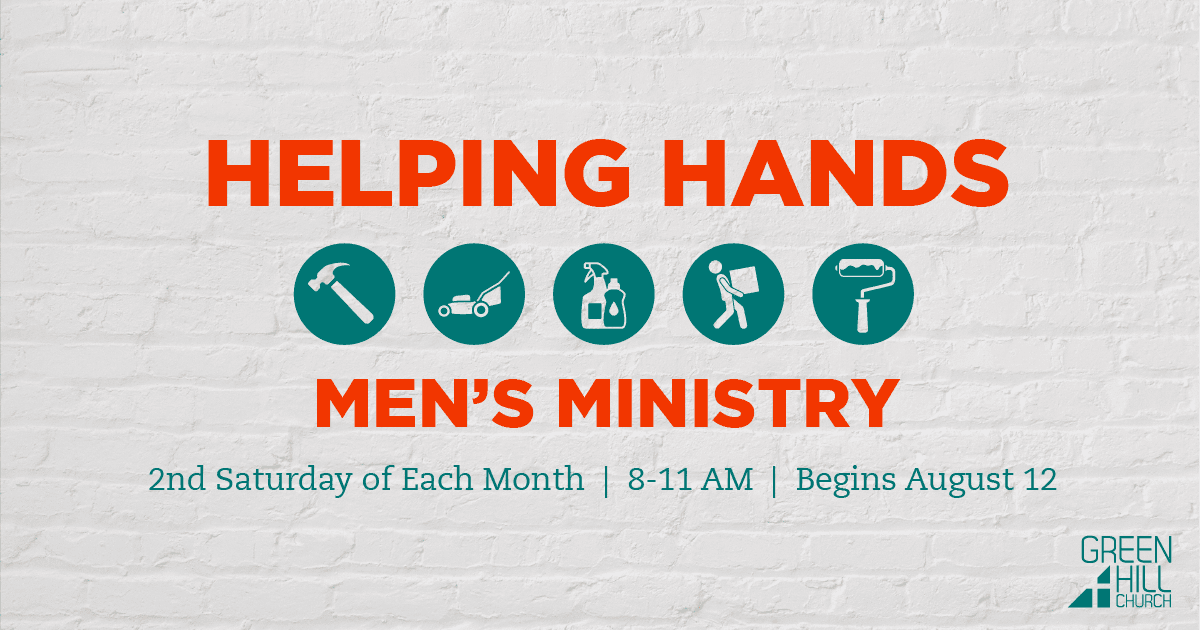 THE PURPOSE OF GREEN HILL MEN'S MINISTRY IS TO GROW MEN IN SPIRITUAL LEADERSHIP!
The Men's Ministry exists to encourage men to pursue an intimate relationship with God and to build meaningful relationships with one another as they live for Jesus' Kingdom. We intentionally equip and empower men to live on mission with Jesus in every domain of life – Where we live, work and play!
It is our hope that each man at Green Hill Church is:
-Pursing an intimate relationship with God through daily Bible reading and prayer
-Growing in grace and truth by being connected to a Life-Group and to other men
-Serving other through the church or in the community
-Living and giving generously
-Growing as a spiritual leader and Gospel influence at home, church, work, & community
We strive to create a safe place for men to connect; to build relationships; to allow men to 'buy-in' at their own pace; to be a Christ-like example; and to have fun!