The best way to know about all the happenings here at GHC is to join our weekly newsletter group. You can subscribe by clicking the link below.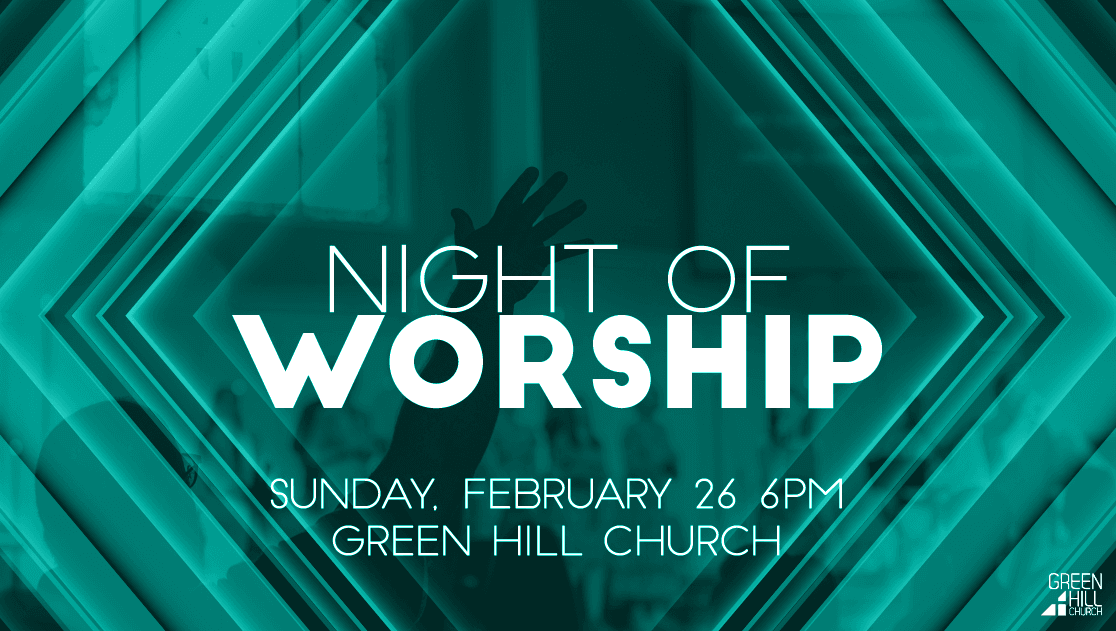 "Oh come, let us sing to the Lord; let us make a joyful noise to the rock of our salvation! Let us come into his presence with thanksgiving; let us make a joyful noise to him with songs of praise!"
Psalm 95:1-2
Sunday, February 26th at 6 pm, Green Hill Church will gather together and worship the One who set us free! We will lift high the name of Jesus, sing of His greatness, and we will join together in prayer for our community.